Dental Cleaning Framingham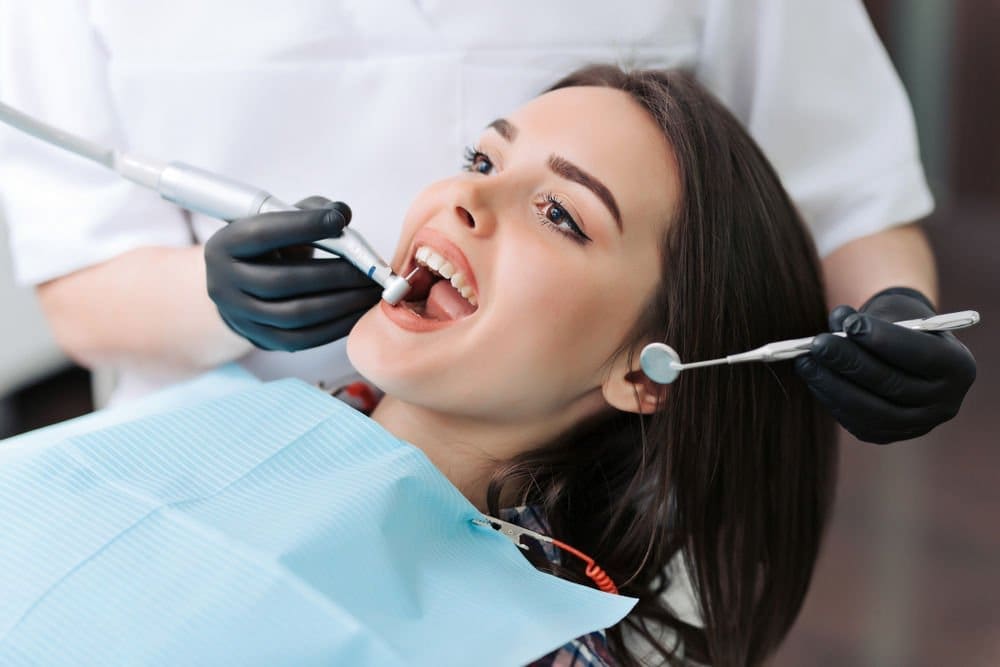 A professional dental cleaning at least twice a year improves your oral health, states the Academy of General Dentistry (AGD), an organization of general dentists dedicated to continuing dental education.
The AGD highly recommends that a dentist or hygienist perform a cleaning every six months. This professional cleaning reinforces the home-care oral health regimen of brushing and flossing. In addition, it allows the dentist to locate areas in the mouth that need special attention.
During a dental cleaning, you'll receive diagnostic and preventive services from your dentist as well as educational information.
Contact us today.
Your oral health is important to us. Contact us today to schedule an exam and cleaning. Out staff is ready to assist. Simply, call (508) 879-8250. You may also schedule an appointment online. Our dental office is conveniently located at 130 Maynard Rd Framingham, MA 01701.